Retired Heros - What are they doing today?
(18/02/2008 19:27)
Kaizer's Orchestra wants to honour the most prominent players of the club. Retired players that really made a difference in this fine clubs history.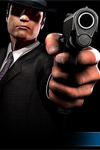 Alfredo Maroso
joined Kaizer's in season 24. He made himself respected right away, taking control of Kaizer's midfield from season 24 to season 30, before he went to -Ham-Kam- for 6.4 mill at the end of his carrier.
Alfredo reached at his best Q88 in season 25 and season 28. He could possibly have played even better if not he insisted of keeping his spare time job as torpedo for the mob. "A man's got to have a hobby", he insisted.
He was known for always wearing the correct dress code of his Italian stock. Today Alfredo is successfully running his own clothing line employing several dozen clothing designers.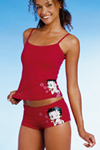 Betty Spagetti
joined Kaizer's from RO Forza Ragazzi for 21.7 mill in season 27 as an experienced Q89/Y33. Never before at Dieter Meyers Institusjon has there been more drooling from fellow team mates. "They were literally foaming" giggled Betty after the arrival to Kaizer's.
She early realized the influence she had on others, which she made the most of at the football field, making opponents almost forget there were a match being played.
Betty went to VendeX United for 11.6 mill after season 30 at Q87/Y36, but missed the old club so much that she retired only a few days later.
Today Betty is employd in the pasta specialty wholesaler business, even featuring in a couple of TV commercials fronting, yes you guessed right: pasta.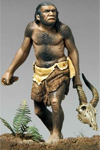 Rival
joined Kaizer's from gunnersfc for 33.25 mill in season 22 (Q87/Y30) and managed the midfield with bloody strength too season 25, when he went to Alien Team for 11.9 mill. Always tough in tackling, always there with his pointy elbows with the familiar sound when opponent nasal bones broke open. But he was nice off the pitch, someone heard, this is not confirmed though, he was kind of a hermit not particularly interested in social values and company.
Rival has left the country. After many years as a lawless in peripheral quasi contries he's now settled in the Republic of Kenya where he runs his one man enterprise: "Rival's Elephant Hunting" during peace time. At the moment he is engaged in the existing civil war. "I'm having the time of my life" was the last we heard from him.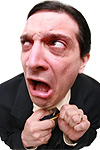 Nyle Borges
joined Kaizer's from Fystor for 40 mill in season 27 (Q91/Y32) and was the first player ever to retire while still playing for Kaizers Orchestra. "It was a dream come true to end my career here", the now 38 year old says after season 32.
What are you going to do in the future, we ask. Well first I'm gonna take some time off and do what I like best, that is watching scary movies. "Later I don't know, I haven't made up my mind yet, just retired you know..."
Share on Facebook
This blogger owns the team Double DD. Team details